Tentacles Thrive (NSFW)
Loading SWF for the first time...
In the realm of Tentacles Thrive, you will be discovering new tentacle species, stealing Lilith's heart, mating to create new species, managing and reviving the Humana race, or conquering the world through strategic battles. It is an SLG game with a love sim element and real-time battles.
Join us if you enjoy our craft!
https://www.patreon.com/nonoplayer


Here are some unique features:

136+ species (currently 50+ species, including enemies)
Unique story events and hand crafted mating scenes for all Tentacles species!
Real-time strategic battle with simple card game like element
Every monster, ally or enemy, possesses an unique effect to add in chaos on the battlefield
Have a chance to enslave the enemies after a successful conquer, which can be used in the future battles (undeveloped)
Story
Living in a world filled with large and powerful monsters, the Humana Kingdom has been confined on a small island for as long as anyone can remember. One day a royal family member, Lilith, discovered that the materials she had been collecting to create fabulous clothing, were derived from creatures called Tentacle Monsters. This discovery, though seemingly benign, would became the event that shook the very foundations of the world and forever change the dynamic between Tentacles, the Humana Kingdom and all the other nations of TT.
Backgrounds of Lilith, Tentacles, and Humana Kingdom
Lilith - most of Lilith's family was killed in an invasion by monsters. Being born into a wealthy family, she was later adopted by the royals. She is most famous for creating beautiful clothing with a secretive fabric (dead skin from tentacle monsters). Little did she know that eventually the tentacles would mistake her as one of their own, and ultimately treat her as their queen.

Tentacles - rare creatures that live in some of the worlds darkest places. They are incredibly adaptable, shifting willingly from being solitary creatures to eusociality after their first meeting with Lilith, thus treating her as their queen. This co-evolution will bring great benefits to both the Humana Kingdom and Tentacles, but only if certain conditions are continued to be met.

Humana Kingdom - possesses basic understanding of agriculture and melee weapons, but lack the time to further develop important technologies due to constant threats from other monster nations. They rely on their geographical advantage to defend themselves. Indeed if they did not have it they would have been completely destroyed long ago. Thus, are they in a war of attrition.
Battle Gameplay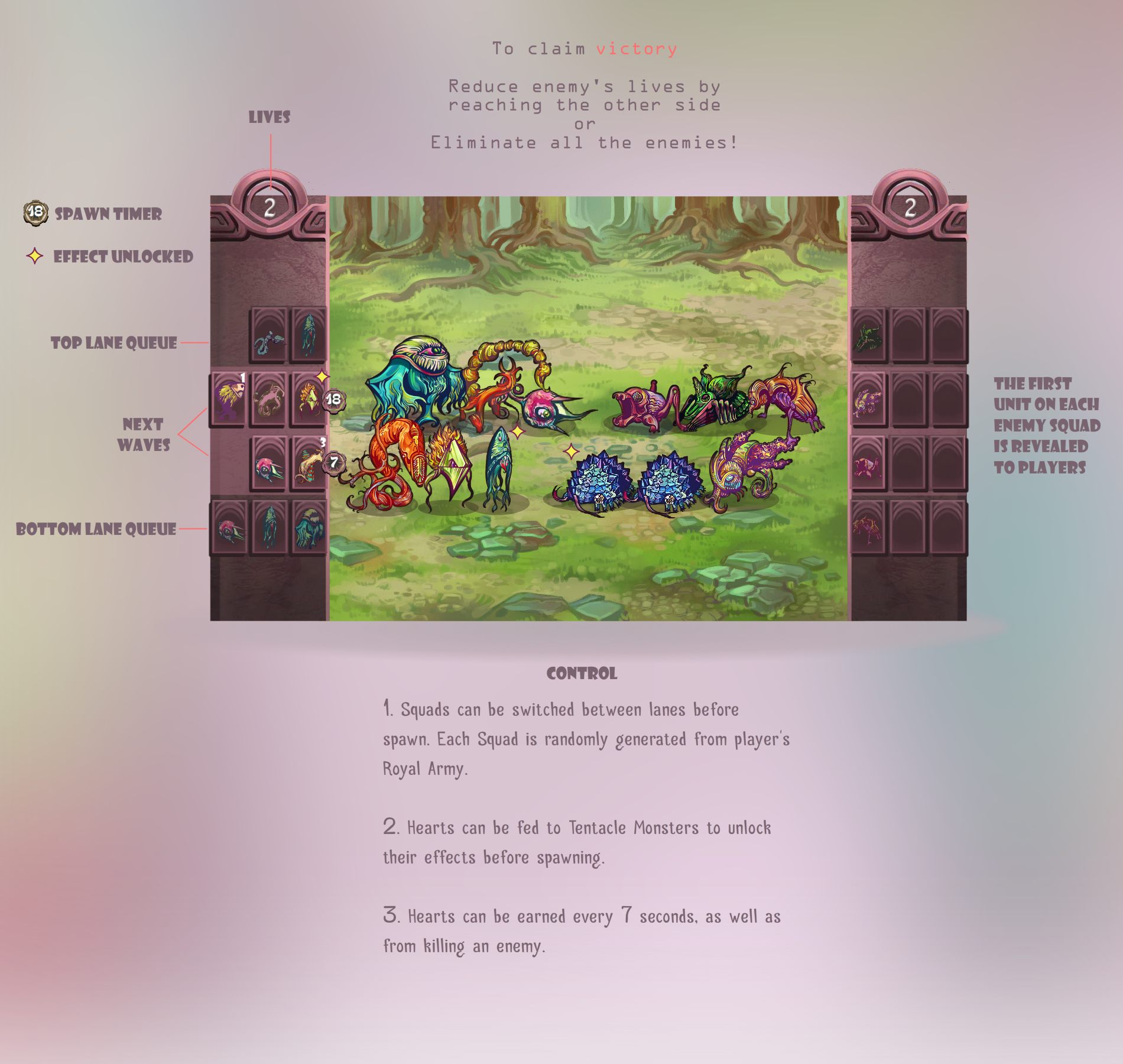 Downloadable files are below.
**1. Web save/load uses browser cookies, which can get cleared. It is not hugely reliable, as well as not likely to be compatible with future web versions, unlike the downloadable files.

| | |
| --- | --- |
| Status | In development |
| Platforms | Windows, macOS, Linux, Flash |
| Rating | |
| Author | Master Nono |
| Genre | Strategy, Adventure, Visual Novel |
| Tags | 2D, Anime, Erotic, Female Protagonist, Hentai, Romance, Story Rich |
Download
Click download now to get access to the following files:
Tentacles Thrive Alpha v4_08b.exe
151 MB
Tentacles Thrive Alpha v4_08b.swf
143 MB